Limited Warranty Policy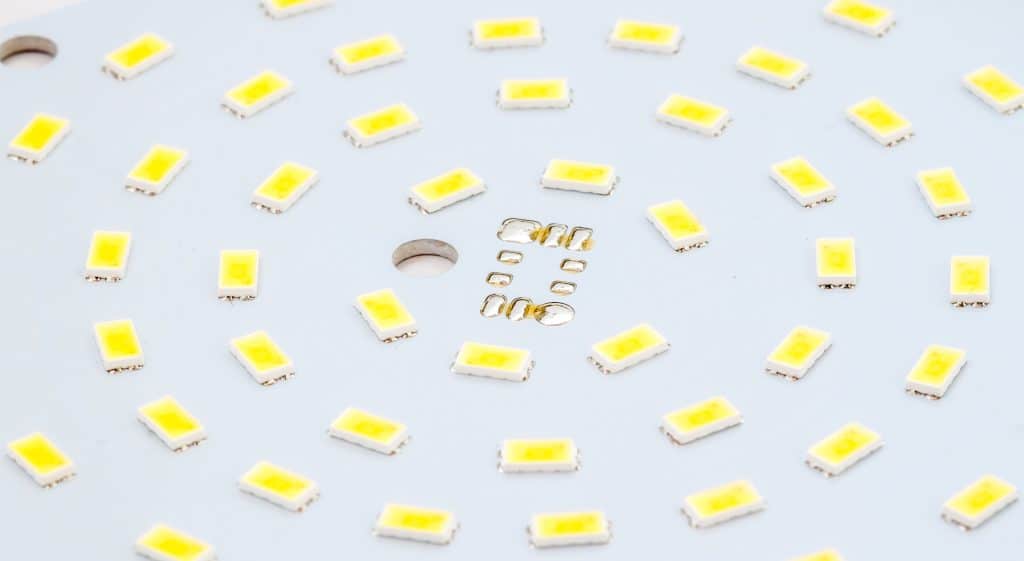 Adura, LLC
Address: 511 Princeland Ct, Corona, CA 92879
Terms and Conditions
Adura, LLC (hereinafter referred to as "Adura") is committed to delivering high-quality products. We stand behind the quality of our products and offer the following limited warranty only to the original or first end-user purchaser, conditional upon proper storage, installation, use, and maintenance. This warranty is not transferable.
Warranty Coverage
Adura warrants that its products shall be free from non-conforming defects in material and workmanship for 5 years, commencing from the date of manufacture, as stated on specification sheets.
Warranty Remedies
If, during the specified warranty period, any Adura Product fails to meet the warranty conditions in Adura's reasonable review and evaluation, Adura, at its sole discretion, will either repair or replace the Product at Adura's expense, subject to all conditions being met.
Exclusions
This warranty does not cover damage resulting from negligent use of the Product, negligent maintenance of the Product, improper installation, fire, weather conditions, or natural disasters, including, but not limited to, lightning and storms. Any evidence of direct exposure to water on the failed units will void the warranty. This warranty does not apply to any repaired or altered Product by anyone other than Adura.
The warranty is not applicable to any Product not installed and operated in accordance with the National Electric Code (NEC), the Standards for Safety of Underwriters Laboratories, Inc. (UL), Standards for the American National Standards Institute (ANSI), or, in Canada, the Canadian Standards Association (CSA). It is also not applicable to any Product subjected to abnormal operating conditions, including excessive temperatures as specified in our published literature.
Limitation of Warranties
NO IMPLIED WARRANTY OF NON-INRINGEMENT OF THIRD-PARTY RIGHTS, MERCHANTABILITY, OR FITNESS FOR A PARTICULAR PURPOSE SHALL APPLY BEYOND THE AFOREMENTIONED WARRANTY PERIOD. This warranty is exclusive and supersedes all other statutory, written, or oral warranties, express or implied.
Limitation of Liability
Under no circumstances, whether as a result of breach of contract, breach of warranty, tort, strict liability, or otherwise, shall Adura be liable for consequential, incidental, punitive, special, or exemplary damages, including, but not limited to, loss of profits, loss of use, or damage to any property or equipment, cost of capital, cost of substitute product, facilities, or services, downtime costs, or claims of claimant's customers. Adura's liability for all claims shall not exceed the price of the specific Product that gives rise to the claim. The price determining the threshold of liability shall be equivalent to the price of the specific Product giving rise to the claim at the time the Product was delivered to the customer. ADURA SHALL HAVE NO OTHER LIABILITY, OBLIGATION OR RESPONSIBILITY OF ANY KIND, IN ANY WAY OR TO ANY EXTENT FOR ANY LOSSES, EXPENSES, COSTS, DAMAGES OR LIABILITIES FOR ANY REPRESENTATION OR WARRANTY OF ANY KIND WITH RESPECT TO THE PRODUCTS (OR THE PERFORMANCE THEREOF), OR ARISING IN ANY WAY OR IN CONNECTION WITH THE PURCHASE BY OR USE OR SALE OF THE PRODUCTS BY A CUSTOMER, EVEN IF ADURA HAS BEEN ADVISED OF THE POSSIBILITY OF SUCH DAMAGES. Adura's liability for all claims shall not exceed the price of the specific Product that gives rise to the claim. The price determining the threshold of liability shall be equivalent to the price of the specific Product giving rise to the claim at the time the Product was delivered to the customer.
Indemnification
Customers of Adura agree to defend indemnify, defend, and hold harmless Adura, its shareholders, directors, officers, employees, agents, affiliates, parent entities, and principals from and against any loss, damages, claims, liabilities, penalties, fines, costs, and expenses, including reasonable attorney's fees, resulting from or relating to the respective customer's misuse of the Products, abuse of the Products, or the respective customer's negligence in the use of the Products, including but not limited to the customer's violation of any applicable law, regulation, patent, trademark, or copyright right, or standard of applicable use for the Products.
State Law Rights
Some states may not allow the exclusion or limitation of consequential or incidental damages or the duration of implied warranties. Therefore, the limitations or exclusions of consequential or incidental damages and implied warranties may not apply to certain claimants. This warranty provides specific legal rights, and claimants may have additional rights that vary from state to state.
Return Information
We aim to assist you in resolving any purchase issues promptly and efficiently. Please review Adura's complete return policy information before making your purchase.
Returned Merchandise Authorization
To make a warranty return, you must obtain a Returned Merchandise Authorization (RMA) number. You can request an RMA by contacting us during business hours or by applying online using the RMA worksheet. We will strive to process your request within 2 business days, although it may take up to 5 business days in some cases. Products cannot be returned without an RMA number, which is issued by Adura. Please include this RMA number on all correspondence and on the shipping carton of the product being returned.
Defective Products
Products covered by written warranties will be replaced or credited to the customer's account at Adura's discretion for defective products. Warranty periods and services may vary by product.
Order Cancellation
No cancellations are accepted for non-stock items. If you wish to cancel an order, please contact us immediately during business hours (8:00 AM – 5:00 PM Pacific Standard Time, Monday thru Friday) or email us at [email protected]. Once shipped, regular Adura Returned Merchandise policies will apply.
Incorrect Shipments
In case you receive products not expressly ordered due to our shipping error or incorrect website information, the product will be collected by our shipper, and replacements will be shipped at no additional charge. Please report all incorrect shipments to us within 72 hours of receipt.
Products Damaged in Shipping
All items must be inspected within 24 hours of receipt, and reports of damaged or missing items must be made within that time. Claims made after that time will not be honored. Product damaged in shipment will be replaced at no additional charge. An RMA is required to be completed before any credit is issued or replacements can be shipped.
Waiver
The waiver by Adura of a breach or a default of any provision of these Terms by you shall not be construed as a waiver of any succeeding breach of the same or any other provision, nor shall any delay or omission on the part of Adura to exercise or avail itself of any right, power or privilege that it has, or may have hereunder, operate as a waiver of any right, power or privilege by Adura.
Governing Law
These terms contemplated hereby shall be governed by and construed in accordance with the laws of the State of Delaware without taking into account its principles on conflicts of law.
Relationship
Nothing contained in these Terms shall be deemed to constitute either party as the agent or representative of the other party, or both parties as joint venturers or partners for any purpose. Neither party shall have the authority to make any statements, representations or commitments or to take any actions which shall be binding on the other party, except as may be explicitly authorized in writing by such other party.
Severability
In the event that any provision of these Terms shall, in whole or in part, be determined to be invalid, unenforceable or void for any reason, such determination shall affect only the portion of such provision determined to be invalid, unenforceable or void, and shall not affect in any way the remainder of such provision or any other provision of these Terms. The parties agree that they will negotiate in good faith or will permit a court or arbitrator to replace any provision of these Terms so held invalid, unenforceable or illegal with a valid provision that is as similar as possible in substance to the invalid, unenforceable or illegal provision.
Entire Agreement
These terms, together with information contained in Adura's written product order acknowledgment and written invoice, (a) constitute the entire agreement of the parties hereto with respect to the subject matter hereof and supersede all prior understandings and agreements, whether written or oral, as to such subject matter; (b) may be amended or modified only by a writing executed by an authorized officer of the party against whom enforcement is sought; (c) may not be assigned by you without the written consent of Adura; and (d) shall be binding upon and shall inure to the benefit of the respective successors and permitted assigns of the parties hereto.