Solutions
Adura's core manufacturing solutions provide best-in-class reliability and efficiency, setting the standard for quality LED technology.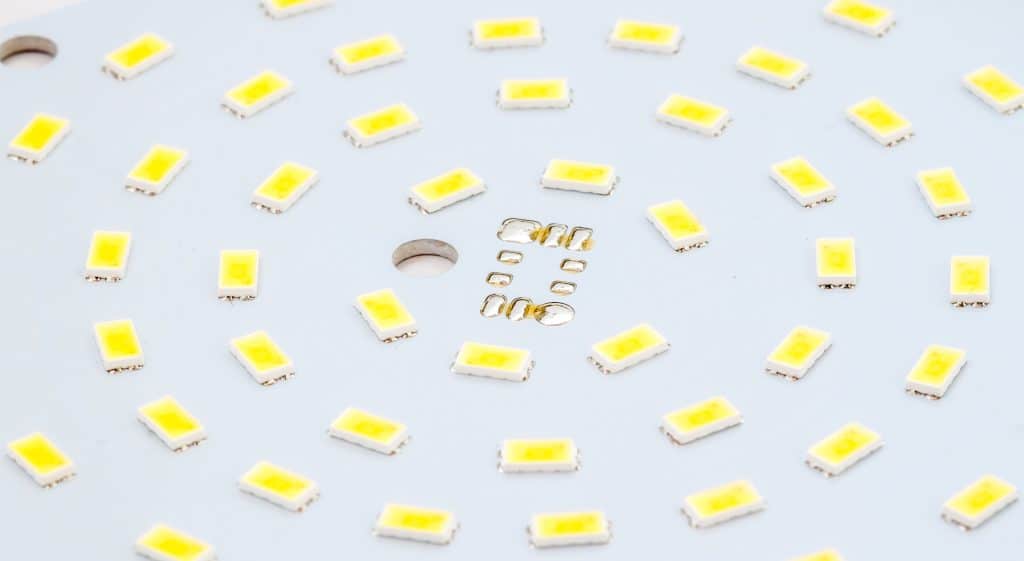 Custom PCB Design
Precision-engineered PCB solutions to optimize your LED module performance and enhance energy efficiency.
LED Module Manufacturing
Performance LED lighting modules that offer exceptional cooling, energy efficiency, affordability and seamless integration, manufactured on Adura's high-speed production lines to ensure quick turnaround times.
Available technology:
emPAD™️ – Embedded PCB coating for flame, humidity and sea water protection
AduraSpectrum™️ – High color quality
AduraUniform™️ – High color consistency
AduraIM™️ – Flicker-free dimming and distributed intelligence eliminates single-point failures
AduraProtect™️
Value-Added Assembly
In-house and outsourced post-production assembly of LEDs, lenses, device drivers, power sources and controller components
Embedded software, firmware, iOS/Android app interfaces available
Turn-key LED module assembly
LED Drivers
We provide a broad range of LED drivers that power a diverse range of LED lighting fixtures. Our products include constant current, constant voltage and as well as dimmable and specialized drivers for specific applications. Adura offers LED driver replacements, LED drivers for new products and LED drivers for high-power lighting applications.